2017 Professors of Instructional Design Technology Conference at
Park City, Utah
May 31-June 3, 2017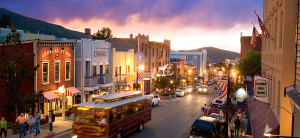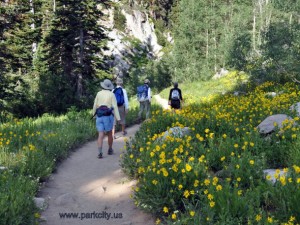 Who: Professors or advanced doctoral students preparing to enter academia. Each student must be accompanied by a faculty mentor.
What: Your registration includes lodging, most meals, admission to the PIDT conference sessions, and some recreational activities (e.g. hiking, snacks & socializing, group activities). Additional recreational activities are available for an extra cost (e.g., alpine slide, etc.).
Where: This year's conference is in the heart of Park City, Utah (home of the U.S. National Ski Team) at the Chateau Apres lodge in Park City, Utah.
Registration
Register through Brigham Young University's Continuing Education.  Your registration covers:
Meeting Room Fees
Meals (includes Wednesday: dinner; Thursday: breakfast, lunch, dinner; Friday: breakfast & lunch; Saturday: continental breakfast)
Snacks and Drinks
Transportation to group activities
Registration Costs
Single (Private room) – $510
Shared room (2 people) – $385
Conference + meals only, no room – $285
If you are

registering

for a roommate, indicate roommate preference when you register. Your roommate should also request you. If this preference cannot be accommodated, you'll be given the option to room with someone else or be charged the single occupancy rate. 
Other fees:
— $100 cancellation fee (if you cancel before May 1st).
— rates go up $30 after March 15, 2015
Information
There is no parking at the Chateau Apres, except for the BYU service shuttles. There is free daytime parking nearby and you can use the free bus system, or paid overnight parking (~$15).
There are no elevators in the Chateau Apres. Sorry! The rooms are all on the second or third floors. If going up stairs is difficult, you may consider booking a hotel separately and registering for the "conference + meals" option for PIDT. We can provide a shuttle for you to the conference each day. If you do this, please let us know early which hotel you will be at so we can suggest this to other participants who may also be looking to book their own hotel room.
Friday night dinner is on your own, as we will break into groups to explore Park City's historic Main Street.
Temperatures can fluctuate in May/June, so bring multiple layers of clothing.
We are high in the mountains so drink lots of water and bring sunscreen!
If you are musically-inclined, bring your instrument for the traditional fireside jam session! We will do our best to provide some guitars, ukuleles, violins, and banjos.

Check in is May 31, 3-5 p.m.

Check out is June 3rd in the morning

Event Host is

Rick West at BYU

 and conference planner is

Peter Rich at BYU

. Please contact Rick if you have questions about the lodging or events and contact Peter if you would like to propose a session.

If you need a letter indicating you are presenting at the conference, please contact Rick (rickwest – at – byu – dot – edu)

Limited Space available! We are limited at the Chateau Apres to 15 single rooms and 15 double rooms. It is anticipated that we will sell out, in which case people will need to book their own hotel and pay for the "conference + meals" option. Register early to reserve your room at the lodge!
Sponsors: This year's conference is hosted by the Instructional Psychology and Technology department at Brigham Young University.
Arriving at the Conference
Flying – Salt Lake International is your airport. You can then schedule a shuttle from the Salt Lake City airport with our special PIDT pricing through All Express Shuttle for $64 roundtrip.
Conference Sessions
If you would like to propose a session that you can teach or lead, please contact Peter Rich. We are looking for sessions in the following strands:
Curriculum Strand: Ideas for teaching courses common in IDT departments
Research Strand: Emerging research ideas, findings, or questions that should guide our research.
Professional Development Strand: Skill development workshops on emerging technologies or academic topics such as book publishing, tenure promotion, or interviewing.
Emergent Strand: For those sessions that emerge on site!
Recreational Activities
Park City is an exciting location for PIDT with many fun recreational activities that will allow us to network in new ways. The following are some recreational options: