2018 Professors of Instructional Design Technology Conference at
Bloomington (Nashville), Indiana
June 6-9, 2018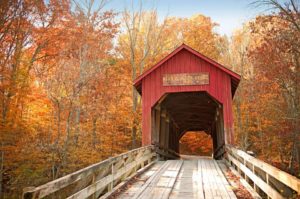 ---
 Who: Professors or advanced doctoral students preparing to enter academia. Each student attending must be accompanied by a faculty mentor.
Where: This year's conference is at the Brown County Inn in Nashville, Indiana (just outside of Bloomington).
---
Registration
This year, registration is a two-step process similar to other conferences: registering for the conference itself, and registering at the conference venue. The cost of your combined registration includes lodging, most meals, admission to the PIDT conference sessions, and some recreational activities (e.g. hiking, snacks & socializing, group activities). Additional recreational activities are available for an extra cost (e.g., zip line, wineries).
Register for the conference through Indiana University Conference Services [Link will be posted shortly]. The conference registration fee is $60. Your registration covers:
Admission to the conference
Conference swag and materials
Transportation to and from Indianapolis airport, and to and from optional group activities
Register for the conference venue directly through the Brown County Inn. You can contact them to register via their toll-free phone number: 800-772-5249. Be sure to inform the hotel staff that you will be attending the PIDT conference. In addition to your room, the venue registration covers:
Meeting Room Fees
Meals (includes: Wednesday dinner; Thursday breakfast, lunch, & dinner; Friday breakfast & lunch; Saturday breakfast)
Light Refreshments
---
 
Venue Costs
Single (Private room) – $476
Shared room (2 people) – $307 per person
Meals only, no room – $137
If you are registering with a roommate, one of you can register for the room at the Brown County Inn and indicate the name of your roommate when you register. Your roommate should also request you when they register.  If you would like to room with someone but don't have a roommate, please contact Tom Brush before you book your room and he will try to assist with matching up roommates.
---
Information
Friday night dinner is on your own, as we will break into groups to explore Bloomington and/or Nashville.
Check in is June 6, 3-5 p.m.
Check out is June 9 in the morning.
We will be providing transportation from the Indianapolis airport to the venue on June 6, and from the venue to the Indianapolis airport on June 9. Multiple shuttle times will be provided on each day. However, if you do not plan to arrive on June 6 and depart on June 9, you will need to be responsible for your own transportation to and/or from the airport. There are other transportation options available from the airport if your arrival and departure times do not coincide with the free shuttle service we will be providing.
The event host is Tom Brush at Indiana University, and conference planners are Tom Brush at Indiana University and Jenn Richardson at Purdue University. Please contact Tom if you have questions about the lodging or events and contact either Tom or Jenn if you would like to propose a session.
If you need a letter indicating you are presenting at the conference, please contact Tom (tbrush@indiana.edu).
Limited Space available! We have reserved 30 rooms at the Brown County Inn. The venue has indicated that they may be able to accommodate additional rooms should we sell out, but register early to ensure you get the room you want!
Sponsors: This year's conference is hosted by the Instructional Systems Technology Department at Indiana University and the Learning Design and Technology Program at Purdue University.
---
Arriving at the Conference
Flying – Indianapolis International Airport (IND) is the closest airport. The conference sponsors will be coordinating transportation for you to and from the Indianapolis Airport.
Driving – There is ample free parking at the conference venue. If you prefer to drive, the address for your GPS is: 51 State Rd 46, Nashville, IN 47448.
---
Conference Sessions
If you would like to propose a session, please complete a brief session proposal and email it to either Tom Brush or Jenn Richardson. We are looking for sessions in the following strands:
Curriculum Strand: Ideas for teaching courses common in IDT departments
Research Strand: Emerging research ideas, findings, or questions that should guide our research.
Professional Development Strand: Skill development workshops on emerging technologies or academic topics such as book publishing, tenure promotion, or interviewing.
Other Topics: Including those sessions that emerge on site!
---
Recreational Activities
Nashville/Bloomington is an exciting location for PIDT with many fun recreational activities that will allow us to network in new ways. The following are some recreational options: